Are you worried about how your business will cope over the holiday period? Do you have a plan in place to ensure things run smoothly? If not, then process mapping could be the answer.
Process mapping is an effective tool for helping you to gain clarity and stay organized during the holidays. By organizing tasks into a visual representation of the steps involved in order to reach your goals, it eliminates confusion and allows you to focus on what needs to be done. This can be particularly beneficial over the holiday season when many competing priorities can arise. Using process mapping helps you to create structures and systems that will make sure all ends are tied up before the holidays arrive. It gives you the confidence that everything is taken care of so that you can focus on truly enjoying the season with family and friends.
So if you're looking for a way to ensure your business runs smoothly this holiday season, consider giving process mapping a try. It could just be the solution you're looking for.
Having process maps means existing staff can cover other areas without needing to contact people over the holiday period
Process mapping is a valuable tool that enables existing staff to quickly and effectively cover any areas of work that may be missed during the holiday period without needing to contact one another constantly. Process maps provide visual documentation of who, what, when, and how tasks are done. By allowing vital information to be easily shared within an organization, it empowers employees to pick up the slack when someone else goes on vacation or is absent for any reason. Process mapping not only streamlines workflow but provides stability for an organization in times of transition with minimal disruption. This is especially important during the holiday period when many employees are away from the office and may not be easily reachable. With a process map in place, staff can refer to the document to see what steps need to be taken in order to complete a particular task, rather than having to rely on direct communication with their colleagues.
Use Temp staff without the stress
Process Mapping can also be beneficial for using temp staff who are brought in to cover short-term absences. Without a process map, temp staff may struggle to understand how tasks are completed within the organization and may have to rely on existing staff to provide guidance. This can put additional pressure on existing staff, who may already be stretched thin during the holiday period. With a process map in place, temp staff can easily see what needs to be done and how it should be done, allowing them to hit the ground running, which gives existing staff some breathing room and alleviates stress.
All staff return to the office, without reversing work done over the holiday and not duplicating effort
The return to the office after a holiday shouldn't be a stressful undertaking. Process mapping can be beneficial in ensuring that staff do not find themselves wasting time undoing or duplicating work unnecessarily. Process mapping allows for efficient processes and clear communication, which makes it easier for team members to have clarity about what has been done in the past and what needs to occur next. With good organization and communication about tasks, each person will be able to focus on their areas of expertise without the worry of overlap. Process mapping is an easy way to ensure that everyone on the team remains productive from the start of the new year!
By clearly mapping out all of the different processes, all team members will have a better understanding of what tasks to take on in an emergency situation, and whom to contact if help is needed. From knowing which documents need to be accessed for analyzing complex data to having a workflow already set up for emergencies, Process Mapping gives everyone in the organization the power to act quickly and confidently in times of crisis. Ultimately, making sure that all teams are adequately trained and understand how to leverage Process Mapping techniques can save companies incalculable headaches, hassles, and money.
One of the best benefits process maps can bring is to ensure that staff actually get a break during the holiday period. Without a clear overview of how tasks are completed within the organization, staff may feel pressure to remain available even when they are away from the office, as they are worried about what may be happening in their absence. This can lead to a lack of rest and relaxation, and can ultimately have a negative impact on staff morale and productivity. With a process map in place, however, staff can take a break with confidence, knowing that their colleagues and temp staff are able to follow the established process and ensure that work is completed efficiently.
In summary, process maps can be a valuable tool for managing staff coverage during the holiday period. By providing a clear and concise overview of how tasks are completed within an organization, process maps allow existing staff to cover for each other and temp staff to hit the ground running, without putting additional pressure on existing staff. They also help to prevent the duplication of work, maintain the quality of service provided to customers, and ensure that staff are able to take a break and return refreshed for the new year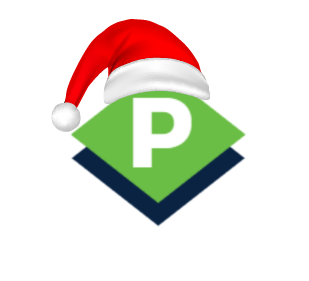 Wishing you and your loved ones a warm and joyous holiday season, and all the best for a successful and productive 2023 from the team at ProcessPro